The Book of Good Habits : Simple and Creative Ways To Improve Your Life
September 1997
224
$9.95
How-To & Reference
9780963994660
5 3/8 x 6
softcover
The Book of Good Habits contains nearly 2000 simple and creative ways to enrich your life. Dirk Mathison uses wit, humor, satire and a dash of cynicism to blend his own good habit recommendations with those of a diverse array of philosophers and fools, from Confucius and Abraham Lincoln to James Brown and Groucho Marx.
The habits range from the practical:
Keep a pair of tennis shoes at the office so you can take a quick run or power walk during breaks.
To the sublime:
Drink green tea from a blue cup.
To the ridiculous:
Slap up. If you must slap, make it a habit to slap someone who makes more money and is more prominent than yourself.
The Book of Good Habits includes habits for the mind, health, safety, sex, love, friendship and parenting. At the heart of Mathison's book is the belief that if we change our daily behavior, our lives will change as well. And that it is through our habits that we give life to our ideas and our ideals.
So chew on a bit of parsley for clean breath, use candles even when there's no special occasion, and enrich your life withThe Book of Good Habits.
Click below to purchase this book:
Read Excerpt
Table of Contents
Introduction
I. A Few Habits of the Mind . . .

Be Calm
Vacate
Be a Scholar
Remember to Remember
Throw Spears
II. On Matters of Health and Safety on a Terribly Treacherous Planet
Comb Your Hair
Eat Your Vegetables
Be a Jock
Look Both Ways Before Crossing
Kick
Get Your ZZZZZZZs
III. Putting One's Home in a Semblance of Order
Watch the Clock
Make Your Bed
Be Tight with a Buck
Work Hard
Speak Your Mind
IV. On Being in the Good Company of Other People
Mind Your Manners
Raise Cool Kids
Listen to Your Friends
Be in Love
Save the World
And be Neighborly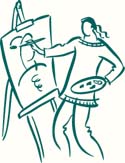 Dirk Mathison's Biography
Dirk Mathison is a nationally-known journalist whose work on subjects ranging from crime to health and travel, has appeared in Life, Time, and Self, among others. A former bureau chief for People in San Francisco and Boston, he's covered many of the major news stories of the last 15 years, including the trial of O.J. Simpson, the Unabomber story, and the Chuck Stuart murder case in Boston. He is currently a contributing writer for both HotWired and Wired News, two of Wiredmagazine's on-line publications.
Mathison, a graduate of UC Berkeley, lives in Los Angeles with his wife and young daughter. Although he has frequent lapses, he likes to think that he has more good habits than bad.
Excerpt
Slap up. Learn from the famous Washington socialite who, several years ago, lost her standing in the community after slapping a servant for sloppy work. If you must slap, make it a habit to slap someone who makes more money and is more prominent than yourself. In this way you won't be vilified, and may even earn a small measure of praise.
Be like director Ingmar Bergman, who has the habit of using this specific bit of visualization to help with the creative process: "If you can imagine," he says, "I throw a spear into the dark. That is my intuition, and then I have to send an expedition into the jungle to find the spear and to find a way to the spear. And that is absolutely another process. That is my intellect." This is Bergman's method. Try to find your own habits for giving your creative self a bit of a push.

. . . Eat shrimp when feeling blue for a dose of mood-elevating selenium . . . Take every vacation day . . . Wake up slowly . . . Travel by train . . . Plant trees to commemorate events . . . Use candles even when there's no special occasion . . . Keep your shoes shined because it's hard to feel bad with shiny shoes . . . And favor any drink that contains an umbrella . . .
"Condoms aren't completely safe. A friend of mind was wearing one and got hit by a bus."
–Bob Rubin
Have reel good gramer. Use "both" commas, and, quotations, sparingly. Don't be a guy who, like, uses no double negatives and random colloquialisms. Remember that clichés are a dime a dozen, and that big words are often unnecessary and superfluous. Don't mix your metaphors like some turgid green thumb. Don't be repetitive, or repeat yourself. And it goes without saying that it goes without saying. And remember to avoid exclamation points at all costs! They are appropriate for junior high love notes and novels with bare-chested men on the cover, but little else. So shun them! And have a nice day!
Make sure you're not being poisoned. The age-old habit of clinking glasses together in celebration may have started a method of insuring that one wasn't getting a bit of hemlock with his rum. Participants would spill a bit of their drink into the other's glass, and vice versa, to insure that they would either be safe or all die together. So keep up the tradition of paranoia by clinking glasses.
"Hair and teeth–a man got those two things, he's got it all."
–James Brown
Go out in the noonday sun. If you are troubled by your youthful appearance and wish, for the sake of your standing in the community, to look old as soon as possible, get out there and bake. Forget sunscreen. Try, instead, to use baby oil for that deep-down burn. You should, by your mid-thirties, have the distinguished look of a person in their mid-fifties.
Drink green tea from a blue cup. The ancient Chinese poet Luwhoh believed green tea should be served in a brilliant blue ceramic cup to enhance its color and thus its flavor. Tea is, to many cultures, much more than mere beverage. It is also a means by which one can discover the very great in the very small details of life. Green teas, as it happens, also contain polyphenols–compounds that reduce the free radicals that cause serious cell damage. Which simply reinforces the Zen teaists' belief that if we just look, we'll find perfection in the commonplace.
Be like the Vileambabbaians. The people of Vileambabba, Ecuador have one of the longest life-spans on earth. They live under the auspices of a few simple habits that you may want to embrace: One, walk over a mile a day. Two, shun processed foods. Three, eat meat sparingly. And four, don't worry so much about your kids (this alone should add a few years).
"He was a bold man that eat the first oyster."
–Jonathan Swift
Be a good tipper. The word "tip" comes from England, where passengers would give stage coach drivers a small amount of money "To Insure Promptness." Most people who get tips–including waiters, valets, doormen and cab drivers–rely upon the addition to their normal income to make a living wage. That's not to say you should hand out a gratuity if you're not pleased with the service you've received. But if everything is to your satisfaction, you should tip. It will make the server happy, and mean good service on your next visit. Consult an etiquette book for exactly how much to give. Or simply ask the server what he or she expects. They will usually be honest about what a standard tip should be.

Extricate yourself from a python's death grip. If you find yourself wrapped in a mortal coil by a large boa constrictor while visiting Africa, make it a habit to extricate yourself from your plight. Remember that when unwrapping a constrictor, it is best to begin at the tail, not at the head. The reptile won't be able to put up as much of a fight if you begin at its end rather than its beginning. If you start at his head, you'll just make him testy.
"I always keep a supply of stimulant handy in case I see a snake. I always keep a snake handy, as well."
–W.C. Fields
Swear with style. If you must use profanity (as must we all on occasion), have some class. Profanity is often the last resort of the dull. So try to be original, like when Dorothy Parker, in declining an invitation during her honeymoon, responded "I'm too fucking busy. And vice-versa."
. . . Light candles, because you'll both look better . . . Kiss each other from head to toe . . . Make love in the hall, or the garage, or under the dining table . . . Use phrases you've heard in porno films . . . If you're a woman, keep a French maid's outfit at the ready. If you're a man, do the same . . .
"My reaction to porno films is as follows: After the first ten minutes, I want to go home and screw. After the first twenty minutes, I never want to screw again as long as I live."
–Erica Jong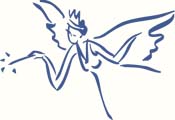 . . . Dance naked . . . Go Dutch on rubbers and diaphragms . . . Stay the night . . . Kiss them good-bye in the morning and hello at night . . . Honor your partner's successes, but don't live through them as if they were your own . . . Conceal dirty notes in your partner's wallet or purse, unless, of course, your partner is married to someone else . . . Feed each other guacamole in any way you deem appropriate, but go easy on the chili peppers . . .
. . . Look at your lover more than you look at anyone else . . . Talk to her more than you talk to anyone else . . . And desire her more than you desire anything else in the world . . .
Feed a stranger's parking meter. This is both kind and a very effective way of wreaking vengeance on meter men and women. You should also note that such activity is illegal in some areas, so check your local laws to see whether you can be brought up on obstruction of justice charges for putting a dime into a parking meter.
And call your mother once in a while. She'd really like to hear from you.
© 1997 Dirk Mathison
Author Information
Dirk Mathison
The author of The Book of Good Habits is a veteran journalist and former West Coast Editor of Peoplemagazine. He makes his home in the Los Angeles area.
Reviews
Recommended by Playboy Advisor!
Excerpted in Natural Way
"Simple, compact, and entertaining!"
—Bloomsbury Review